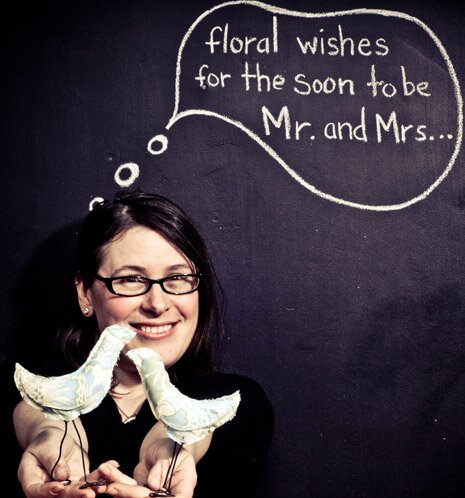 About Flora:
Flora is a full service floral boutique that specializes in floral arrangements for weddings and special events. Our style ranges from Old World European garden to innovative modern design. Our mission at Flora is to project the vision of the client with integrity, while allowing the flowers to set the stage.
A Message From Melissa:
The fort where I spent most of my summer days was nestled in the shade of a lilac bush, my home was generously glittered with tiny bouquets of wildflowers, and at the age of five, my mother and I turned my backyard sandbox into my first garden. Together we created a raised bed of marigolds, vegetables and lavender which would not only yield a colorful harvest, but would sow a lifelong love affair with flowers. As I got older, my fascination with all things beautiful led me through the exploration of many mediums. I experimented with textiles, paints, metals, sculpture, design and anything moldable that I could get in my hands. However, many years of creating arrangements for the weddings and special events of friends and family, have redefined my life's passion as flowers. Now, at the very mention of floral design, a stirring begins, unlocking the gates of creativity and leading me back to my first love.